1928 Phantom I 43AL at the 2018 Pebble Beach Concourse

______________________________
E.F. Murphy Inc. is proudly in it's 3rd generation of Murphy's
providing Rolls-Royce and Bentley owner's
one of a kind personalized service,
______________________________
Our Services
E.F. Murphy Inc. performs
service,
repair, mechanical
restorations,
and
will coordinate
full restorations exclusively
on Rolls-Royce
and Bentley Motor Cars.
Rolls-Royce and Bentley Motor Cars Exclusively Silver GhostPhantom I 20HPPhantom II20/25Phantom IIIWraith3.5L4.25LMk VIR TypeR Type ContinentalSilver WraithSilver DawnSilver Cloud IS1S1 ContinentalSilver Cloud IIS2S2 ContinentalSilver Cloud IIIS3S3 ContinentalSilver ShadowSilver Shadow MPWT TypeT Type MPWCornicheContinentalSilver Shadow IIT2Silver Wraith IISilver SpiritSilver SpurSilver Spur IICorniche IICorniche IIICorniche SEightMuslanne STurbo RTurbo RT MullinerContinental RCorniche 2000 onwards




__________________________
Our Photo Gallery
Click to view pictures of Rolls-Royce and Bentley Motor Cars serviced, repaired, and/or restored in our shop.
Additional pictures include various Concourse & car collections around the country.
This includes the Rolls-Royce Owner's Club (RROC), Pebble Beach, and more.
We provide high level workmanship
for each and every car entrusted in our care
.
"Every car receives the same quality workmanship,
whether it is a show car,
tour car
,
preservation car,
or daily driver. The only difference
is the
level of detailing."
- Earl "Butch" Murphy III
C
ustomers and Associates Only: Log-in required
Items included in the Tcchnical Information Section:
Reference guides by model
Troubleshooting flow charts
Starting and driving instructions
Technical articles written by E.F. Murphy Inc.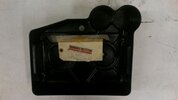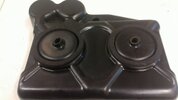 __________________________
We are not in the retail parts business as we only stock items for use in our shop.
On occassion, we come across rare, obsolete, and unique parts which will be listed here, if and/or when
they become available for purchase.
We also manufacture a wide array of parts for models ranging from the Phantom II through Silver Shadow II series. Examples are listed here for informational purposes only.
All
part inquiries and sales are handled through our exclusive retailer,
Albers Motorcars
.
The Rolls-Royce Owner's Club (RROC) National Meet
Pebble Beach Concourse d'Elegance
National Technical Seminars
Events Held at Our Facility
__________________________
Check out our News & Events page to get the latest
on upcoming events, seminars
_________________________
The Murphy name has been synonomous with Rolls-Royce and Bentley Motor Cars dating to 1970.
Monday - Friday 8:00 a.m. - 5:00 p.m.